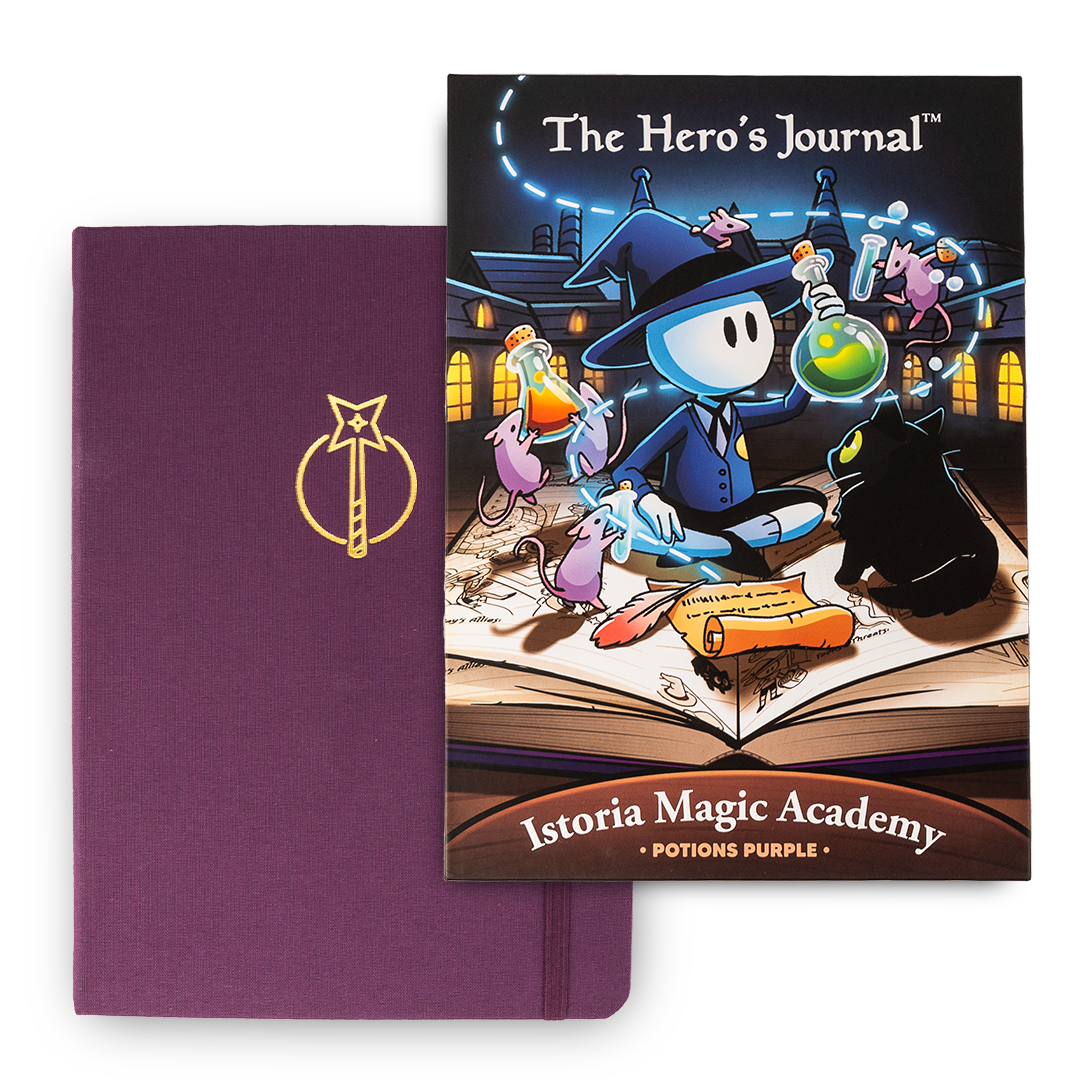 Potions Purple Has Arrived!
The Highly anticipated Potion Purple Istoria Magic Academy Journals have arrived. Get your today before it is too late!
Give life to your quest. The journal doubles as a coloring book for reduced anxiety and increased mindfulness.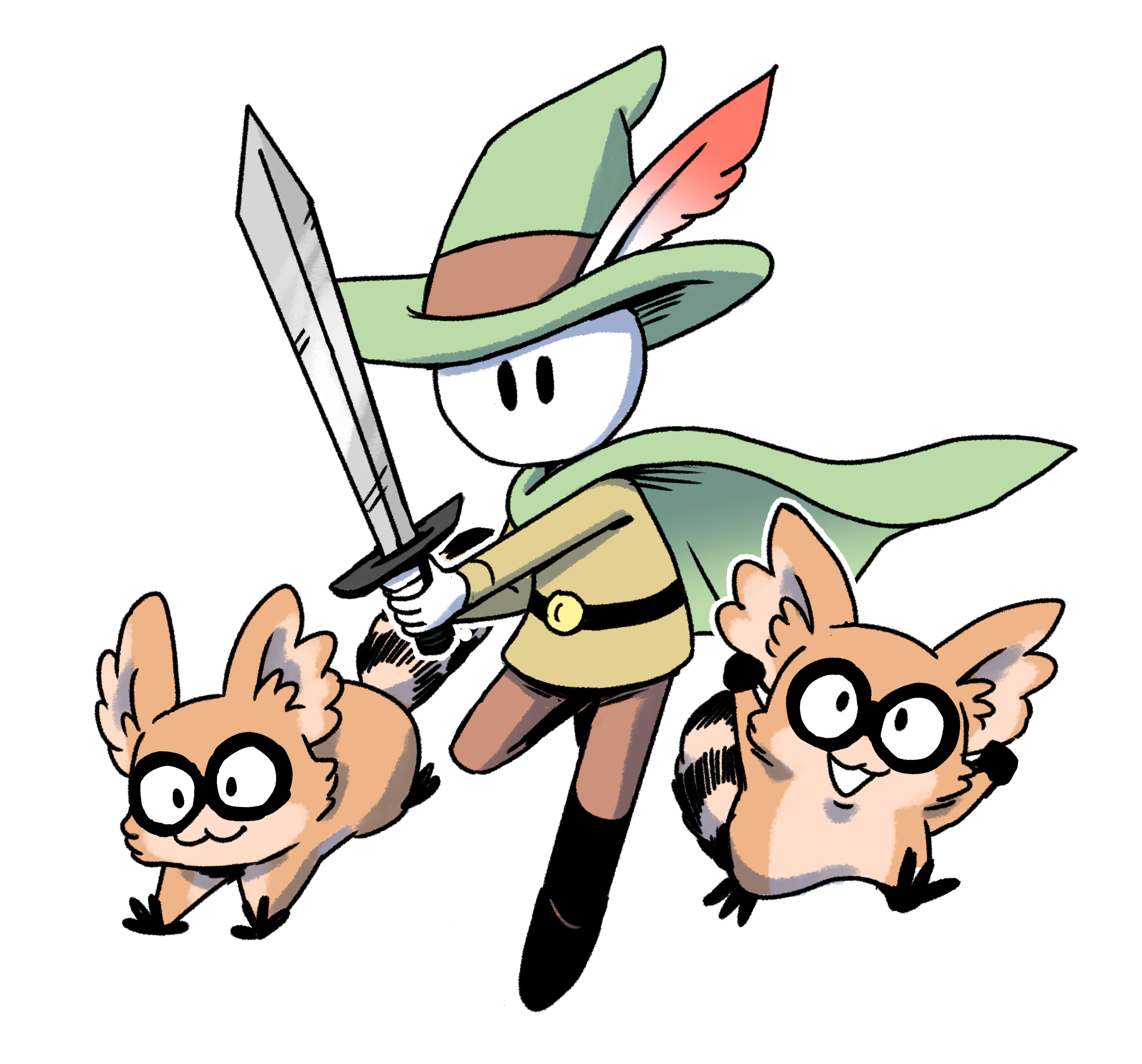 The story in the journal progresses as you move through the daily pages. Visualized like a slow-motion flipbook.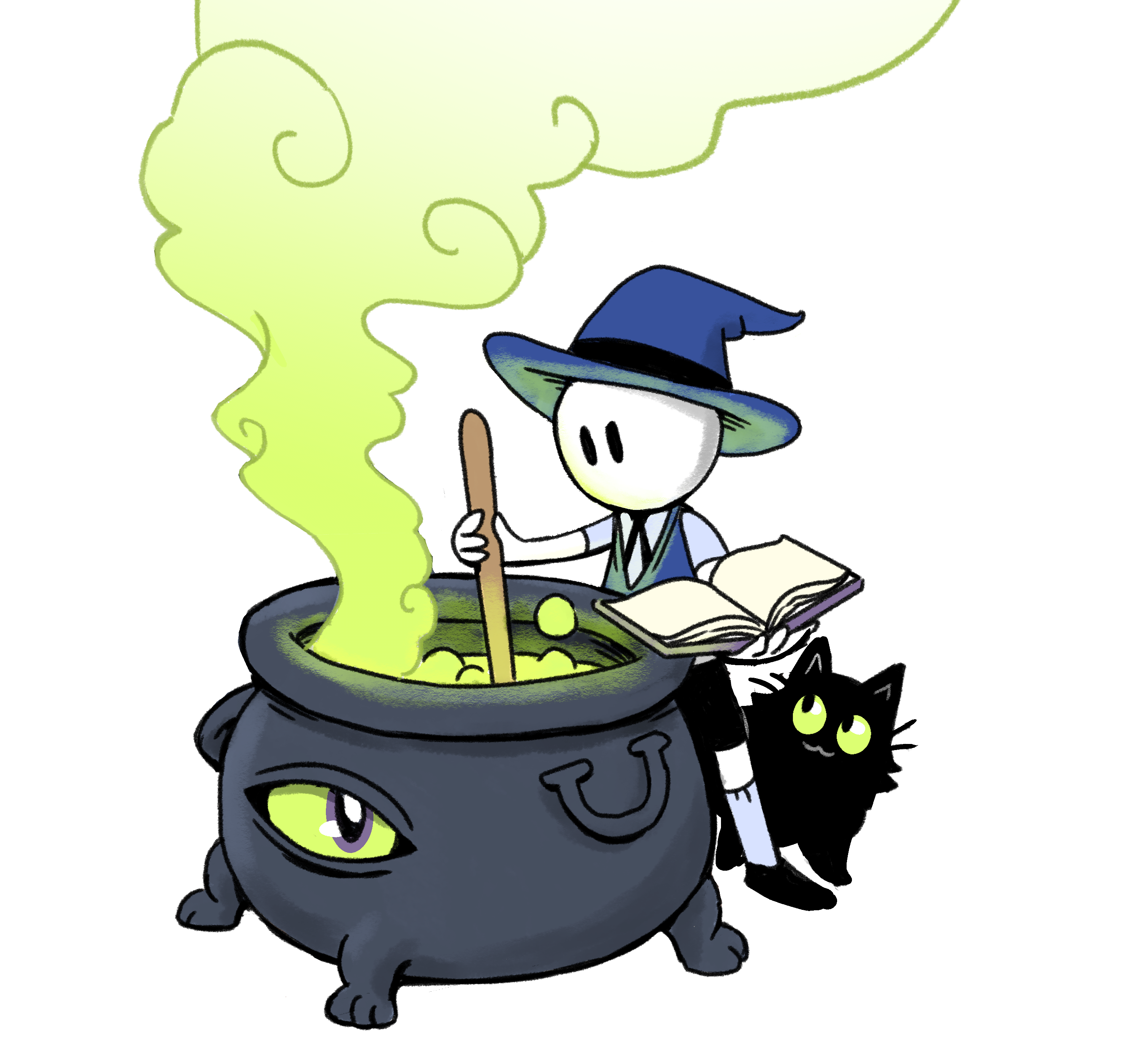 Take a sick day or a vacation and don't feel guilty. The journal kindly welcomes you back. Besides, every hero has a sidequest.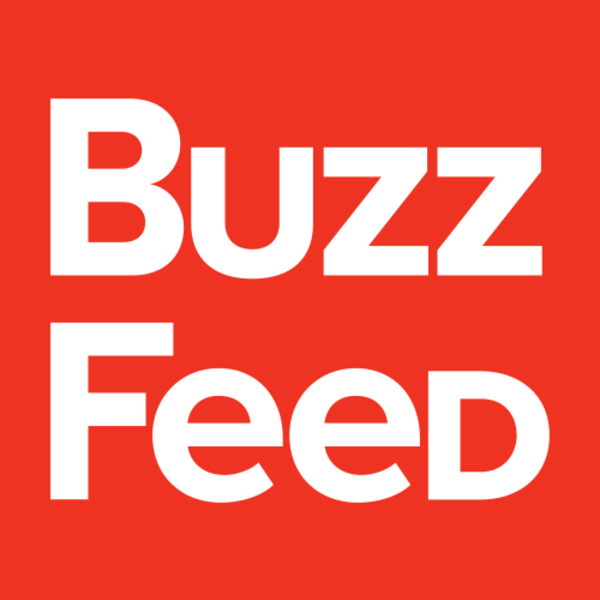 "This Journal Is Amazing. It combines my childhood obsession with activity books and adventure games with my current need to be an adult."
Potions Purple Journal + Digital PDF
The Istoria Magic Academy: For those still waiting on their acceptance letter to Hogwarts. Enroll at the Istoria Magic Academy. Make new friends, learn magic, and save the school from an ancient threat.
Story Themes: Magic, Friendship, Learning, Humility, Overcoming Fear.
This journal is best for: Schoolwork, Building heathy habits, mental health, creative quest, health quest.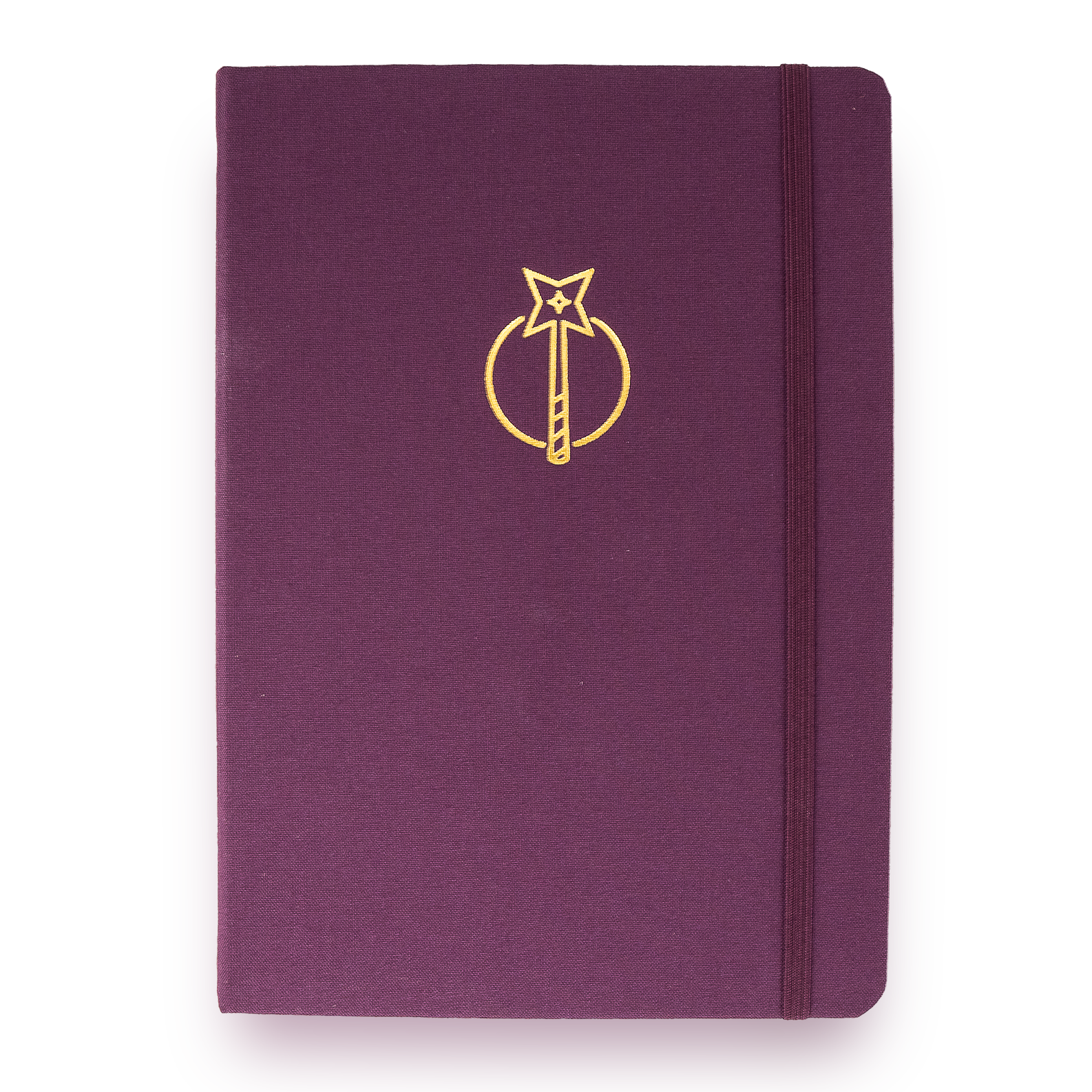 "I freaking love this journal. I bought one for my friend, too. The concept of 'turning your goal into a quest' is brilliant and completely changed how I view my goals."
"This journal is changing my life. I am currently buying journals for all my staff and family. Don't even think about it. Just buy it!"
"I love the journal! It's like playing a video game where I get to be Harry Potter. I also love that I can color it in however I want...it's very relaxing."
The Hero's Journal vs. Others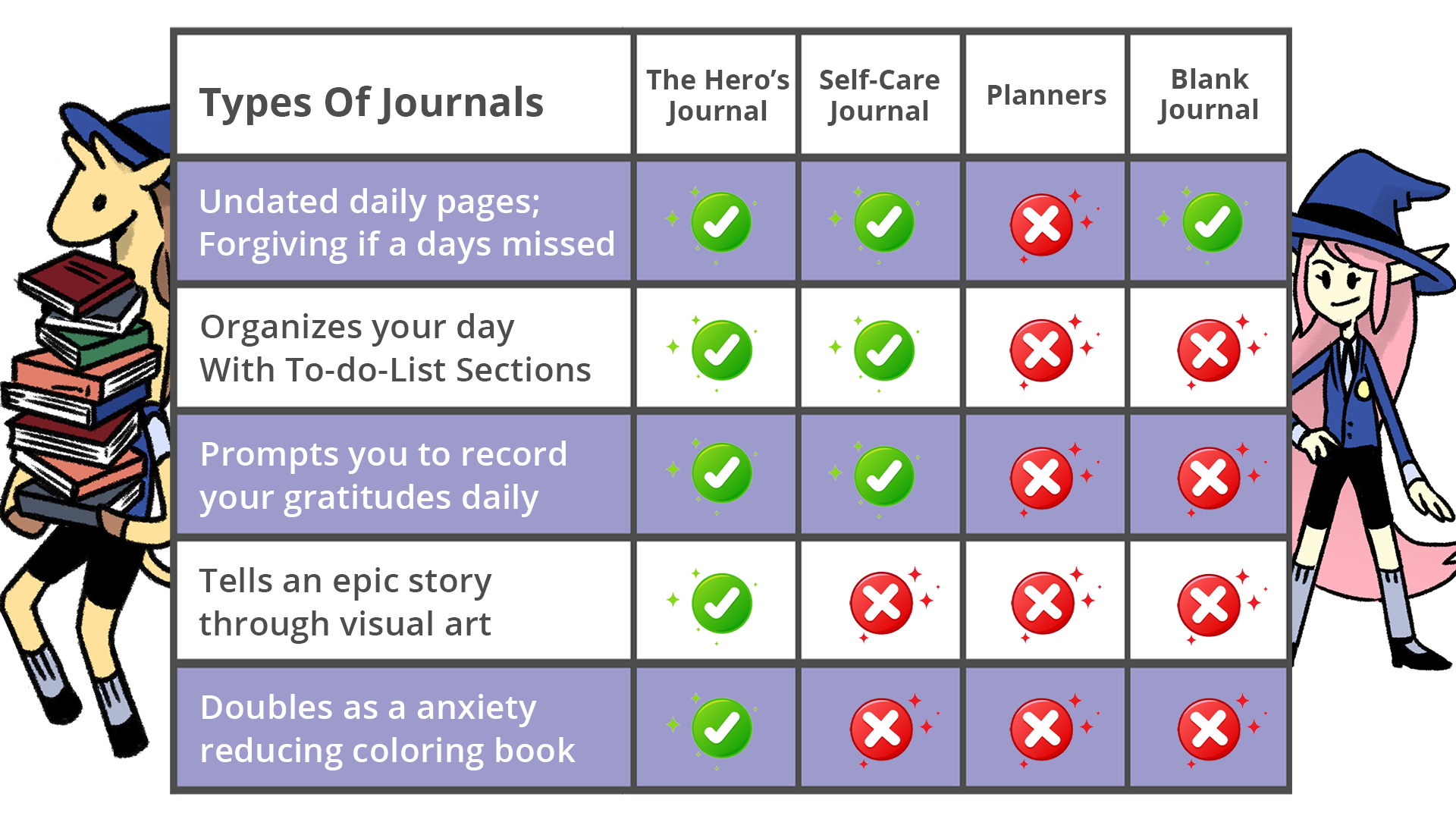 Feeling lost on your journey? Does it feel like you're in a creative rut? Not sure what you should do on your quest? Introducing 52 side quests for your journey.
The IMA sidequest deck is a collection of cards designed to give you helpful things to do. Sidequests in this deck come in 4 different categories: Create, Go, Rest, Learn.
A Sidequest could have you going on a walk, learning a new word, brewing a special drink, or simply relaxing your shoulders and taking a deep breath.
Simply Draw, Quest, Repeat.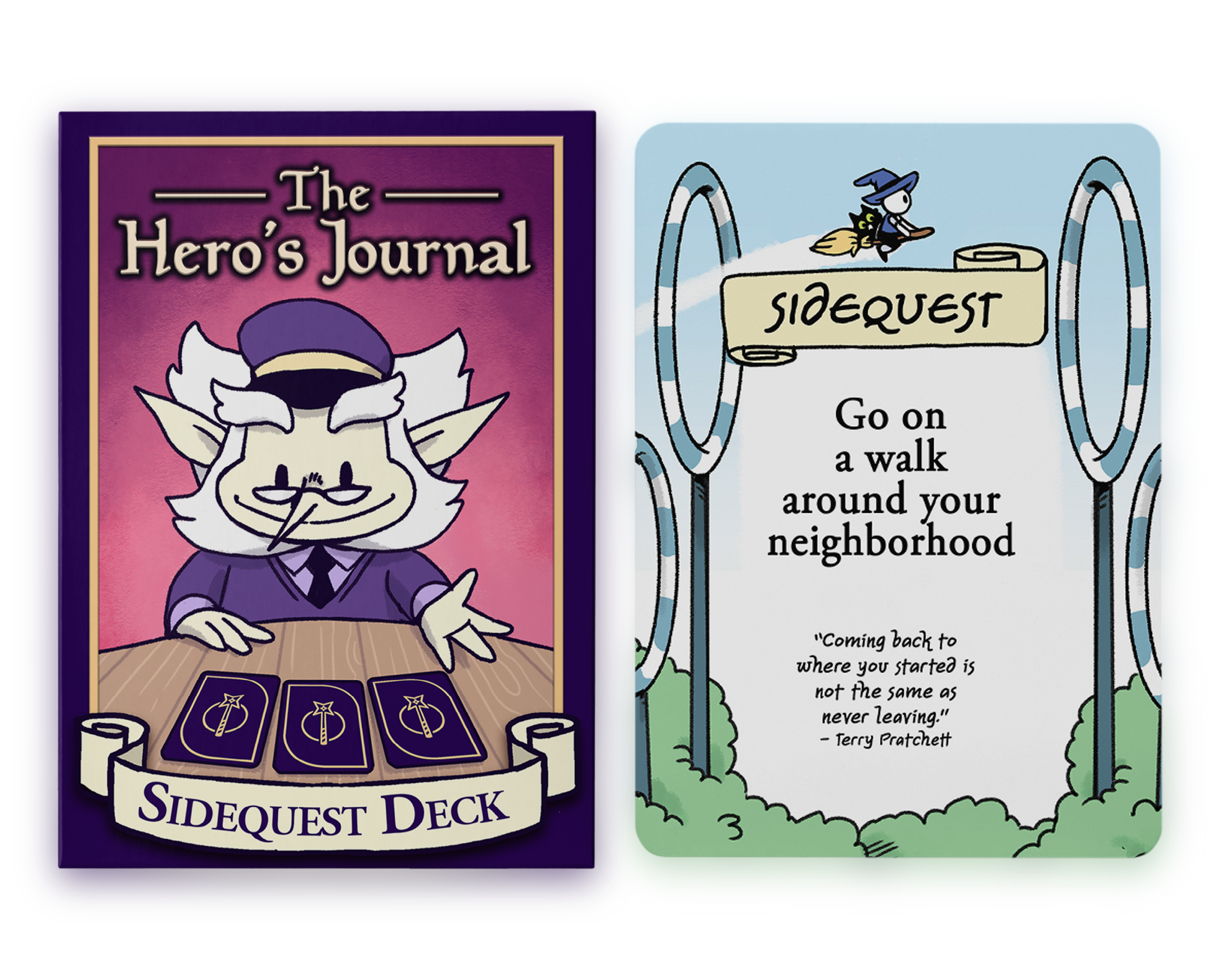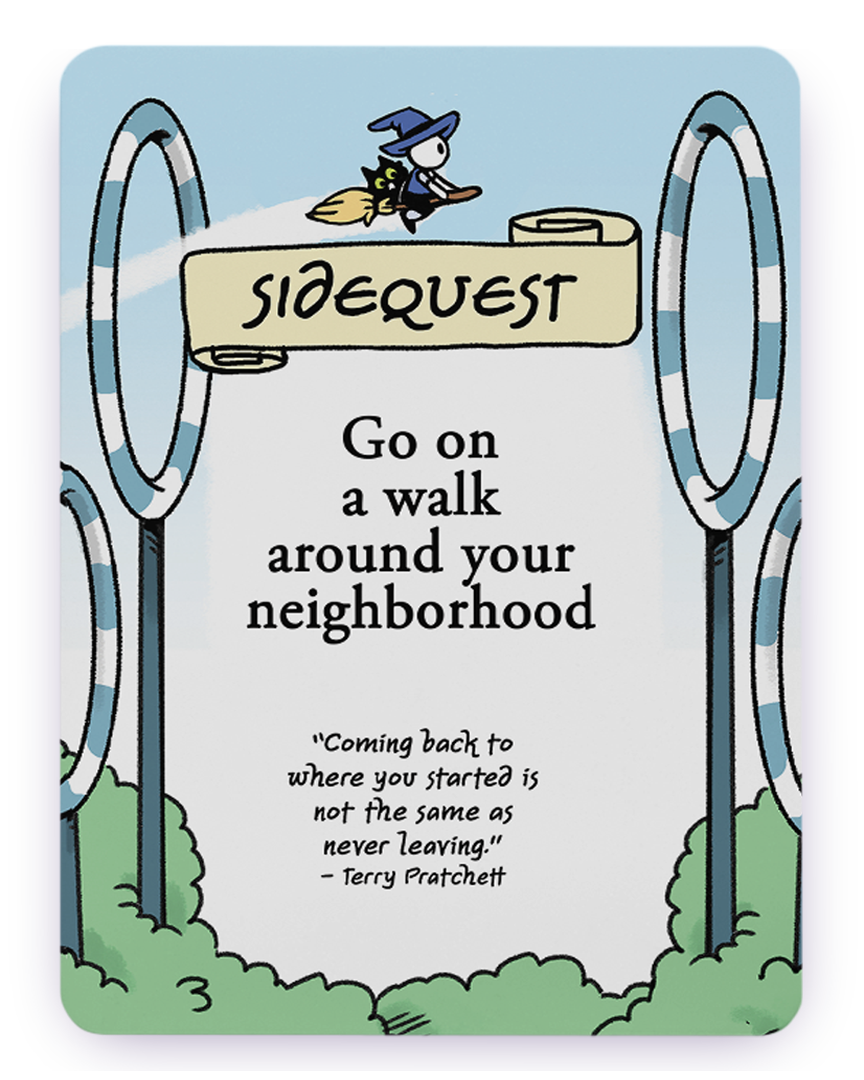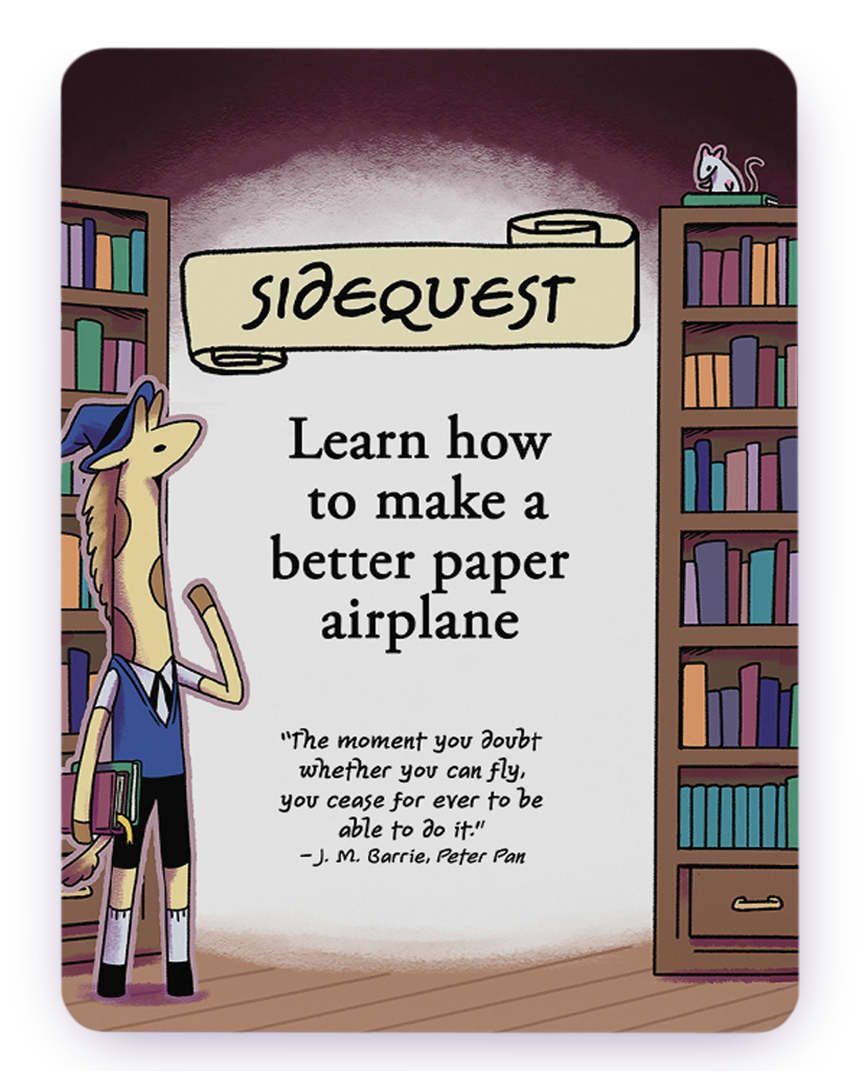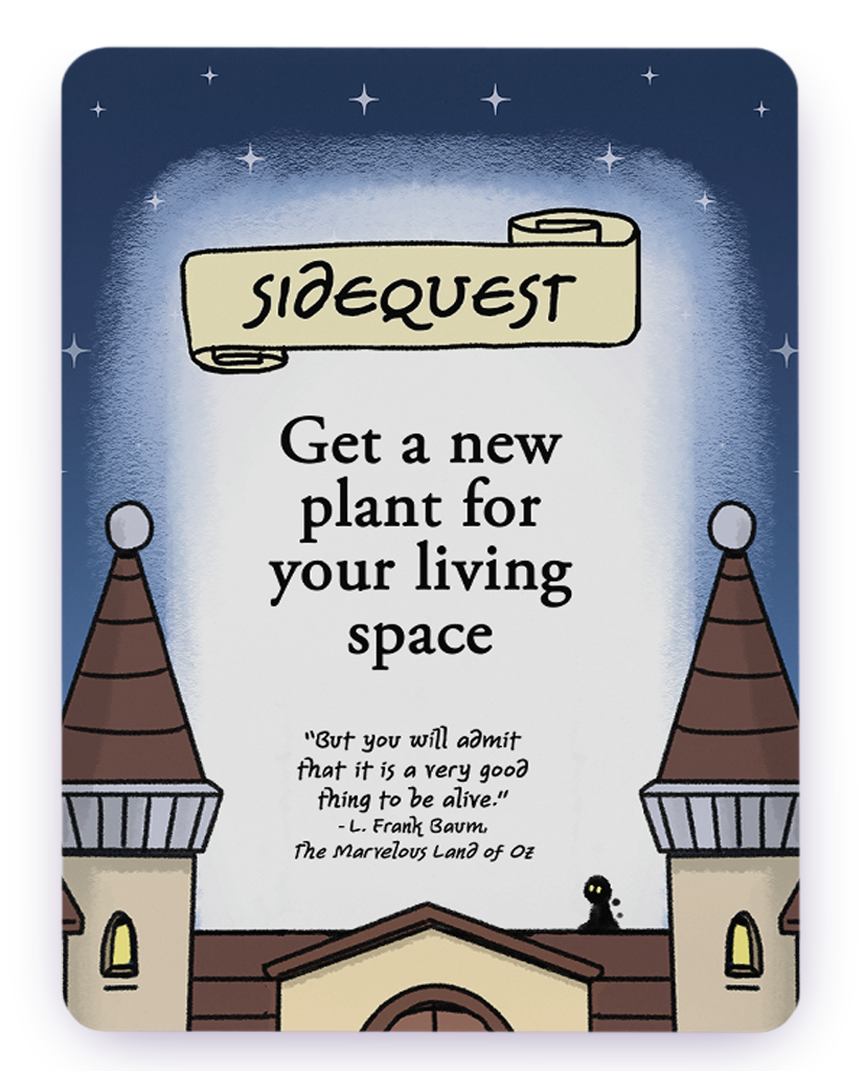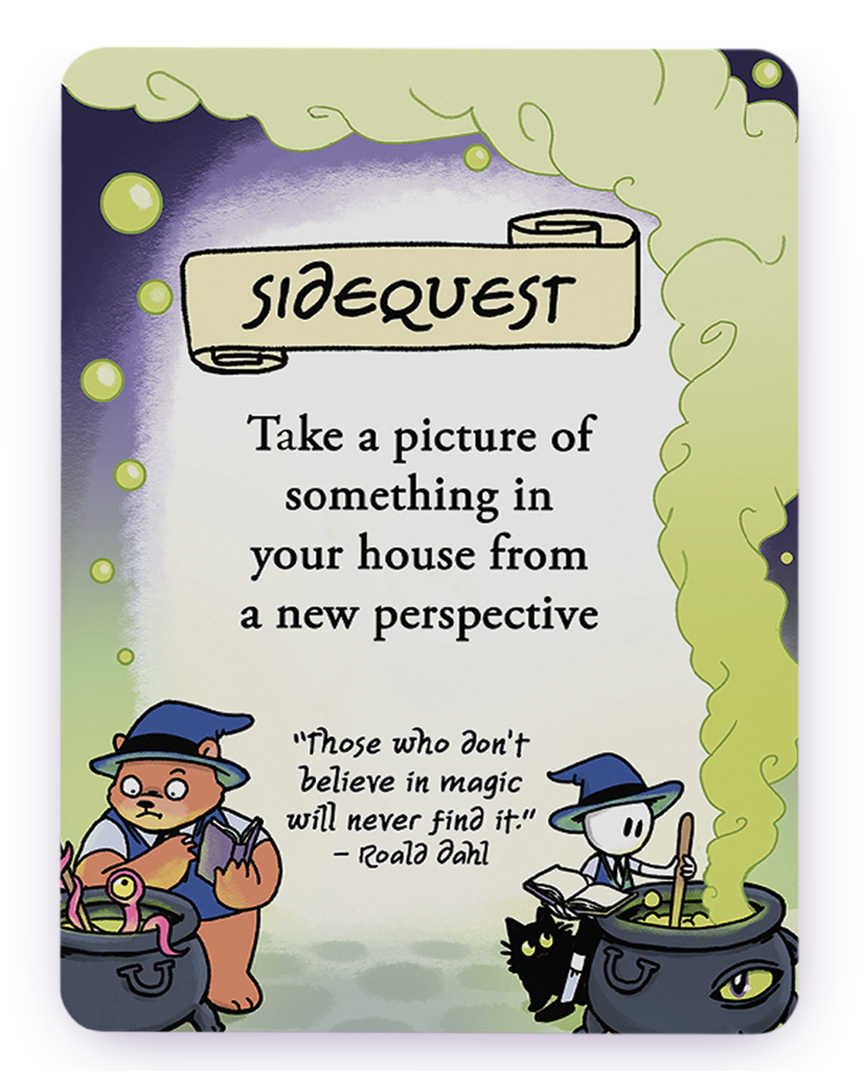 Looking for a preview of the IMA Sidequest Deck in action? Join our Facebook Group "The Hero's Quarters" and quest along with the community early via a special daily side quest adventure that starts on January 19th, 2022!