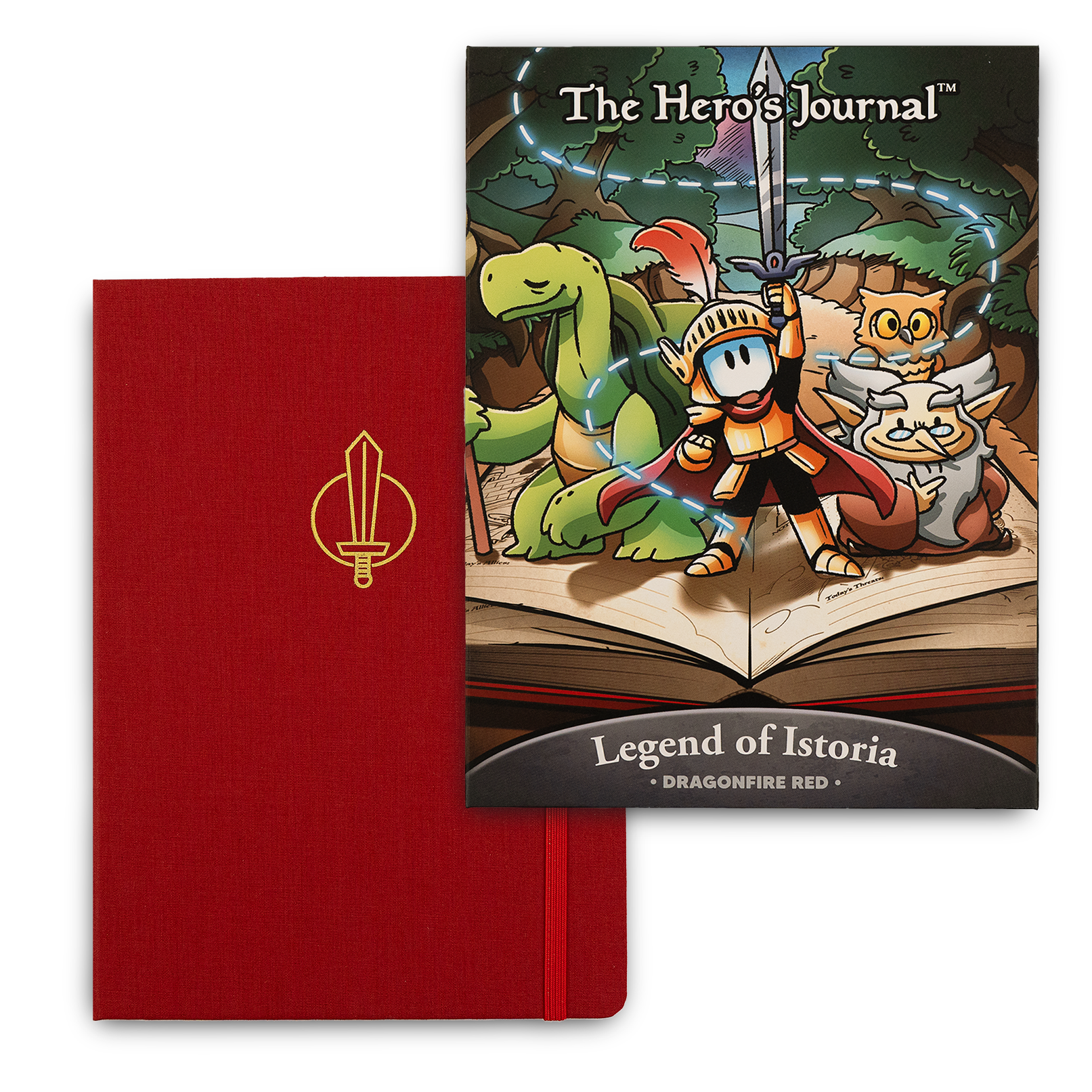 The Hero's Journal 2022 Spring Sale

Ring in the Spring with The Hero's Journal get 20% off 2 Dragonfire Red Journals (Automatically applied at Checkout)
The Seasons are Heating up with Dragonfire Red
---
The Hero's Journal is our love letter to fandoms—whatever your fandom may be! We wanted to use the transition from Winter to Spring this year to highlight the Beautiful Dragonfire Red Journal. It's designed to get you out of your head (and the mundanity of daily life) and into an exciting adventure where anything is possible and your goals are all within reach.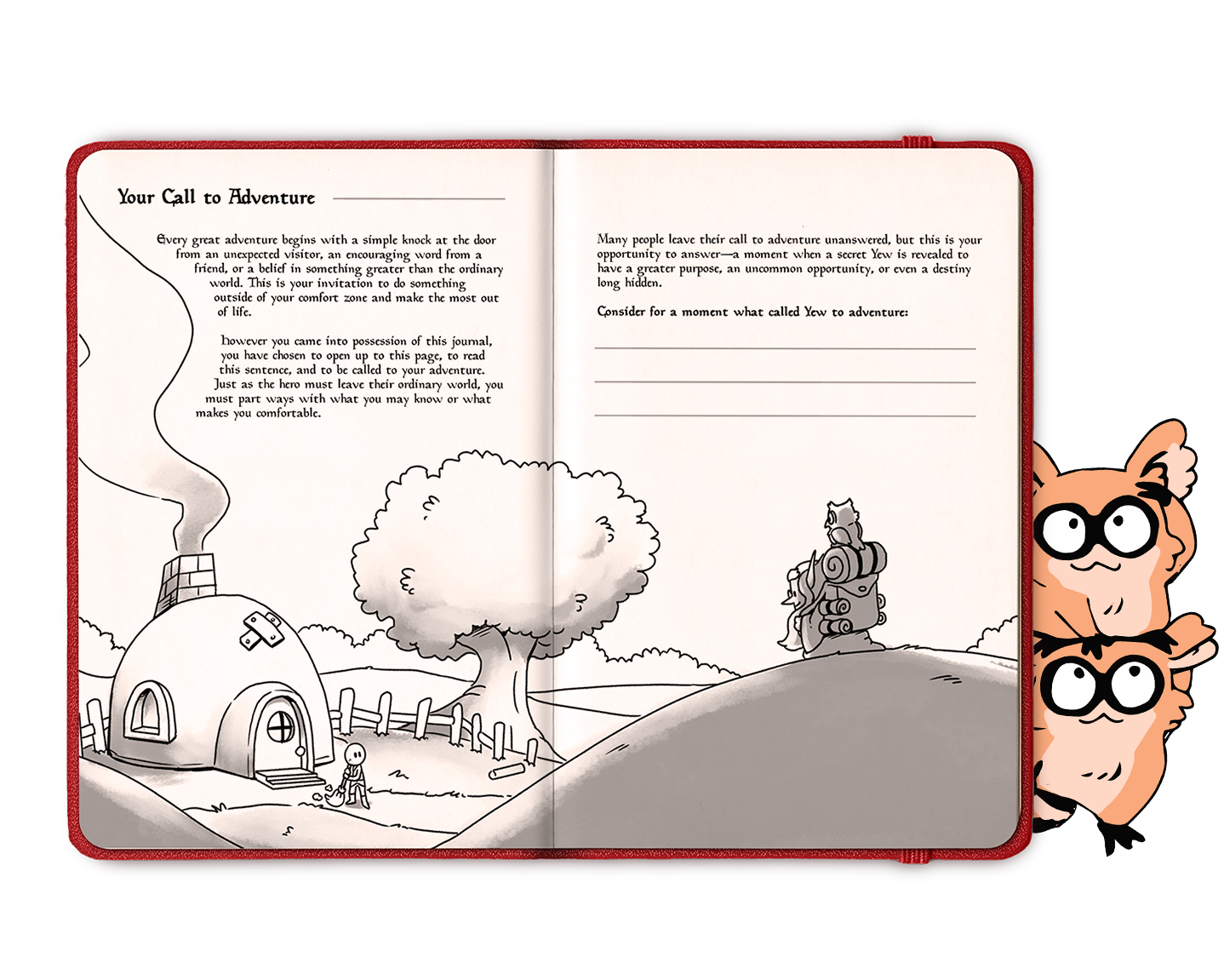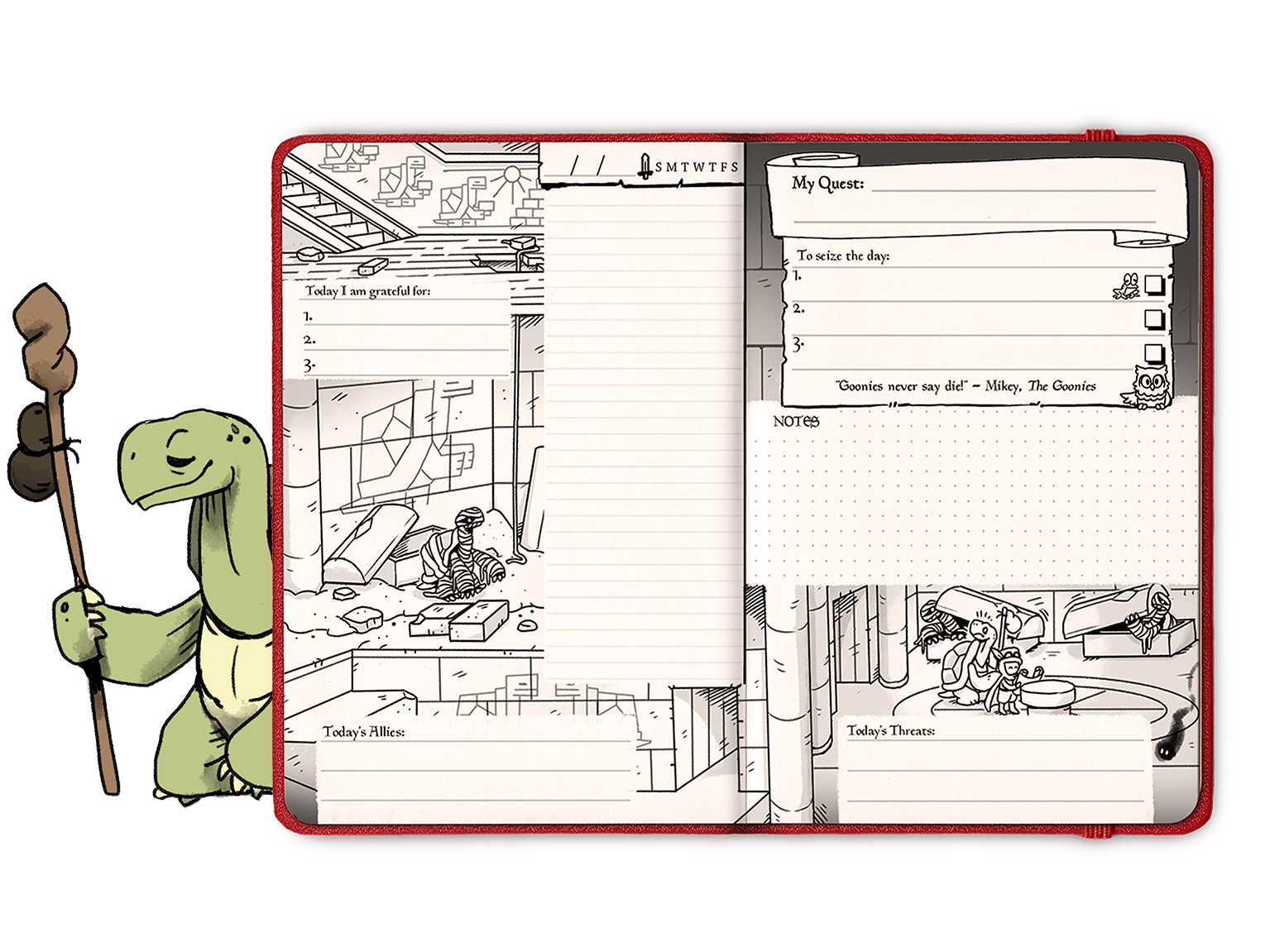 ---
Since 2019, 45,000 Heroes have agreed that the process is just as rewarding as the goal even if the exact goal wasn't accomplished by the end. But Don't take it from us, hear from Heroes just like you:
"Even on days I don't defeat my big enemy I do feel accomplished for seeing all I did conquer."

"I'm looking forward to achieving the goals in this journal, so I can get started on another!"

"Finished my first journal! Happy thing: it took me less than a year (which considering my health trend the past two years, I was fully expecting to take the full year)"
For Real What is This Thing?
---
Here's What Some Heroes had to Say:
"It's like a planner/journal hybrid that helps keep you motivated by helping to encourage mindfulness without toxic positivity."

"I bought this to help me accomplish a not-fun goal in the most fun way I could think of. It's really cool AND the more time I spend coloring it and making it awesome, the more I'll want to accomplish my goal."
"Right from the get go I enjoyed writing about my day in the context of the Hero's journal. Instead of the bland narrative in my head I was able to ramp it up to match my enjoyment of playing D&D with my friends."
"It speaks to the part of me that needs to try and make things whimsical and less like the harshness of reality and it works fantastic!!! Everything is phrased to make the entire experience fun instead of feeling like a chore."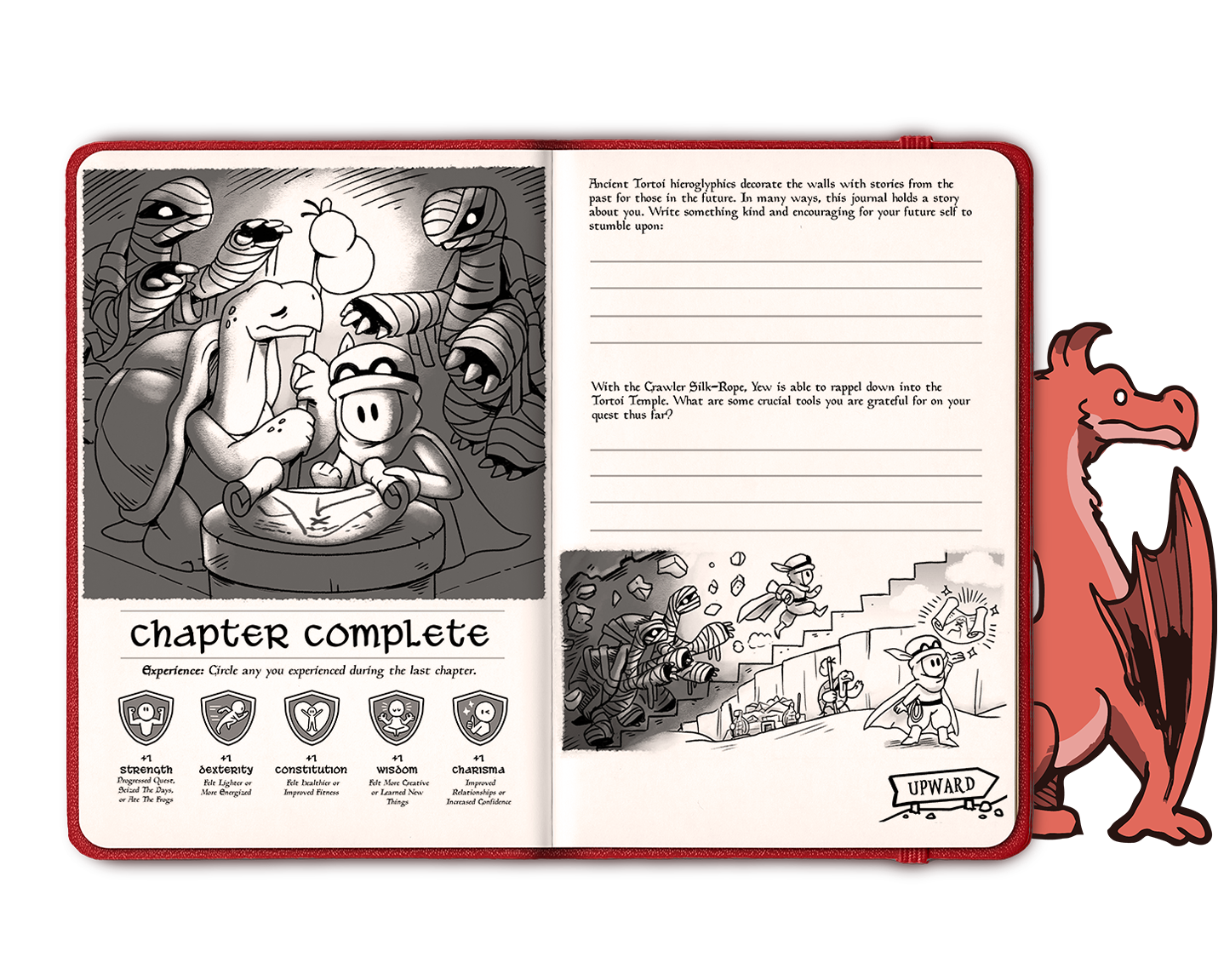 Legend of Istoria Double Pack
DragonFire Red + Digital PDF
The Legend of Istoria: For Lord of the Rings diehards & High Fantasy Nerds alike. Explore the land of Istoria. Set out on an adventure, make new allies and square off with a dragon.
Story Themes: Courage, Bravery, Wonder, Redemption, Fellowship.
This journal is best for: Launching a business, moving to a new place, managing ADHD, embarking on a creative quest, making a career move, or making daily journaling way more exciting.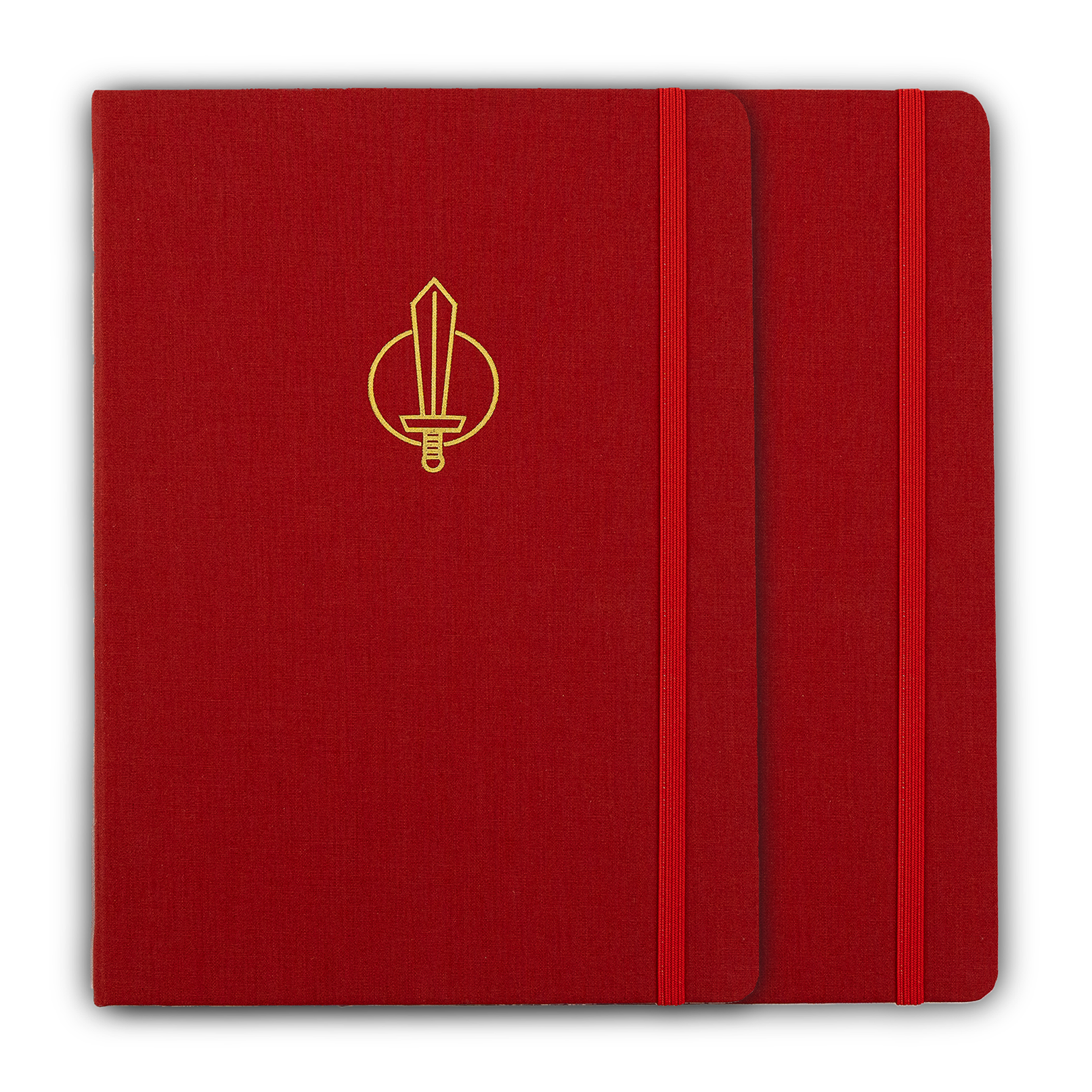 More Reasons Why Heroes Love The Hero's Journal

"I freaking love this journal. I bought one for my friend, too. The concept of 'turning your goal into a quest' is brilliant and completely changed how I view my goals."
"This journal is changing my life. I am currently buying journals for all my staff and family. Don't even think about it. Just buy it!"
"I love the journal! It's like playing a video game where I get to be Harry Potter. I also love that I can color it in however I want...it's very relaxing."